Shelving Storage Systems Singapore
Shelving systems are ideal for increasing the storage capacity of the warehouse. Companies that rely on smart solutions to run their business efficiently can achieve agility, flexibility, and robustness with shelving systems. They help to deal with the lack of space and utilise the area of the facility to store the material effectively. Warehouses, factories, libraries, and retail establishments can all benefit from them.

WCT Racking Pte Ltd provides shelving systems for efficient storage that simplifies the warehouse organization. Therefore, You save time, effort, and resources to accommodate space for various products present in the inventory.

Our shelving solutions in Singapore are the best for optimizing the daily warehouse storage operations. A properly managed and clutter-free warehouse leads to an increase in the efficiency of the workers that is profitable for the business.

Manage Large Loads

Larger loads are difficult to manage and acquire huge space in the warehouse. With a shelving storage solution, the businesses can store large loads off the ground providing more floor space that allows easy mobility across the facility.


Easy Installation

Our shelving systems are easy to install. Hence, there is no need to interrupt the workflow for a storage system upgrade or install a new one.


Customizable Designs

We offer shelving systems in multiple designs to serve various use cases. The storage systems are customized according to your business requirements. You can upgrade the storage capacity by increasing the number of shelves.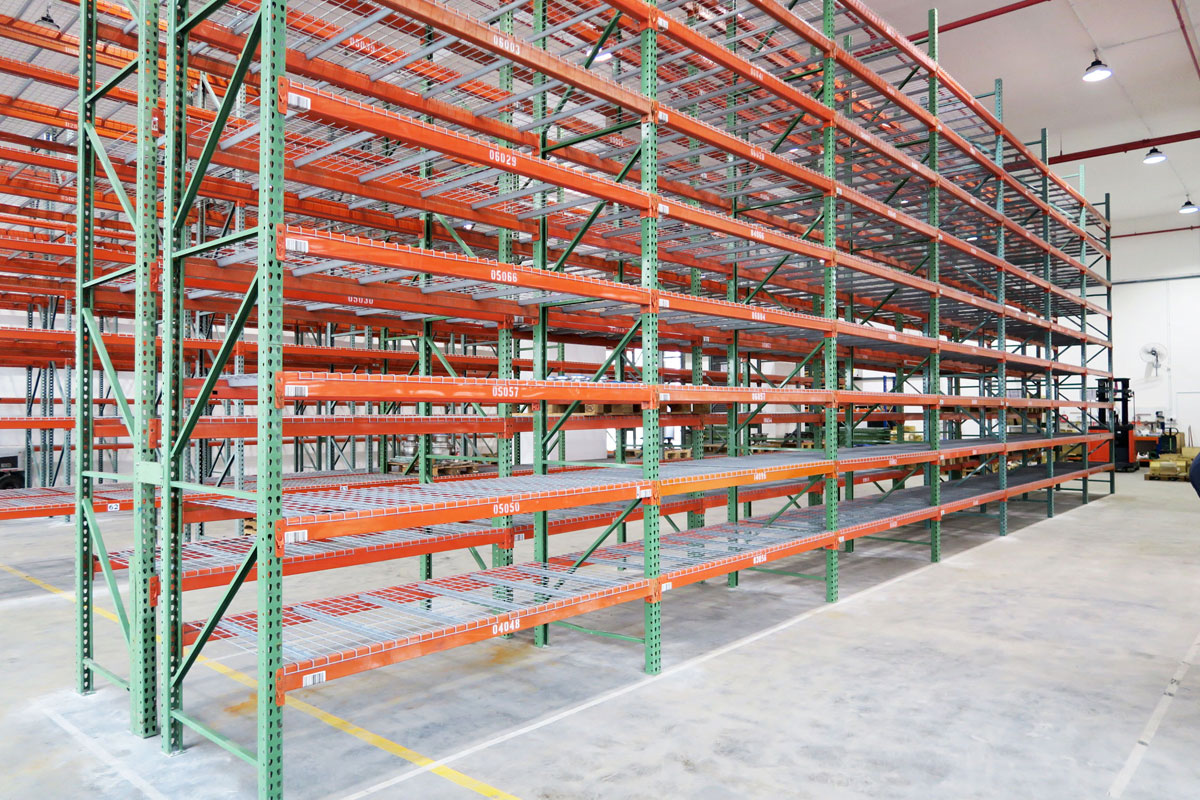 The picture above is an example of how one can maximise their storage space by installing an additional mezzanine level and combining it with shelving units.
Reasons Why Your Enterprise Needs It
Racking systems provide companies with a cost-effective method of bulk storage. These shelving units will drastically increase the amount of available storage space, while providing the enterprise with organizational and systematic solutions that will help increase the company's productivity.
The Different Types of Racking Systems
WCT Racking Pte Ltd provides several types of racking system in order to better accommodate to each business type as well as to optimize the available floor space.
Selective Racking System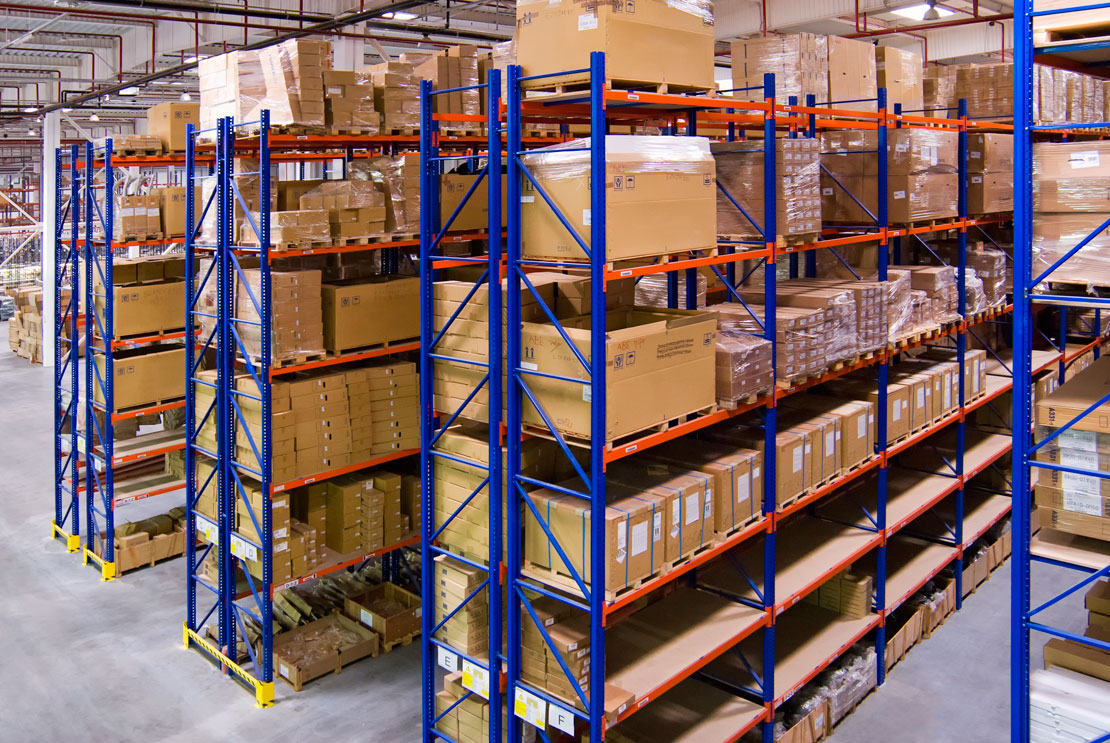 The Selective Racking System is by far the most popular storage system for pallet packing. For a relatively low capital investment, this system provides corporations with an easy access to every pallet location.

In addition, the selective pallet racking can be serviced by almost every type of forklift, including the counterbalance and reach trucks, making it the perfect solution for most companies. With the help of this racking unit, enterprises are also able to achieve full selectivity as well as a high speed of operations.

In order to best fit your industrial space, the selective racking system can be adjusted to the preferred height and can also be easily relocated. This system also gives corporations the flexibility of customizing the different beam and upright dimensions to better suit the nature of your operations.
Double – Deep Racking System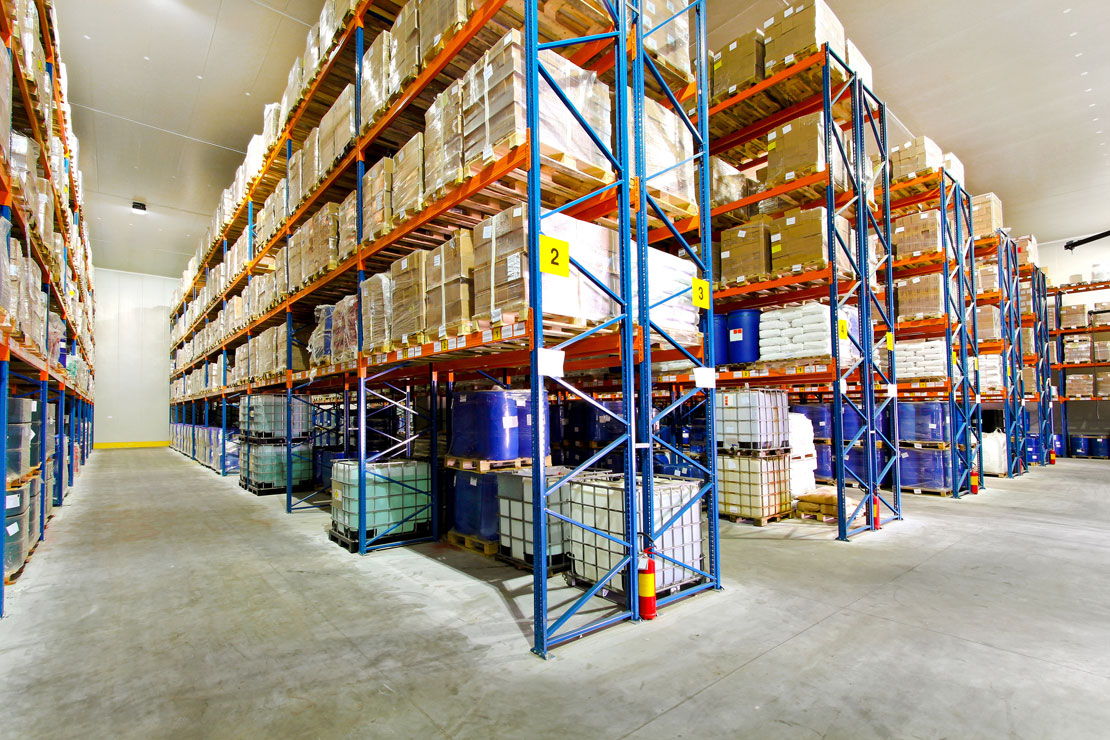 The Double-Deep racking system provides companies with a cost effective method of bulk storage. With the intentions of increasing storage capacity, this system is capable of storing two pellets deep in a single-entry rack, or four pallets deep in a double-entry rack.

This racking system can be used with a special reaching truck with a double pantograph or an extendable fork, and is most suitable for businesses that do not require fast movements of pellets and need plenty of storage space.
Narrow / Very Narrow Aisle Racking System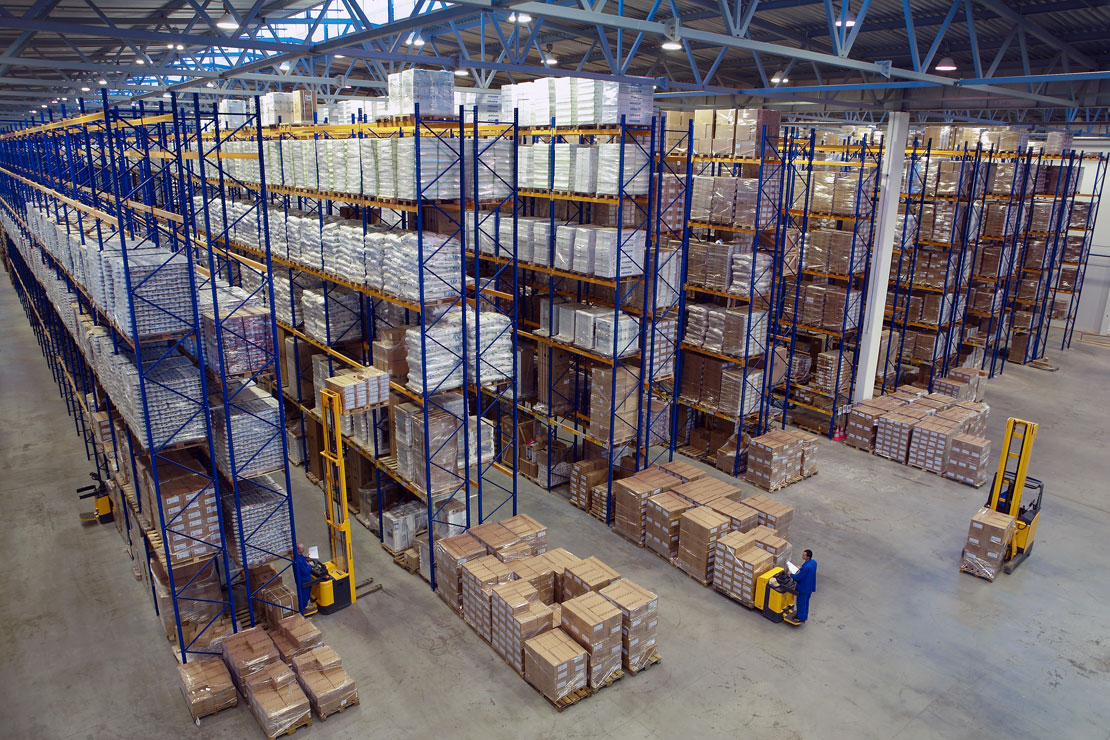 This storage racking in Singapore is designed for enterprises that have an insufficient amount of space available to store their goods. These Narrow Aisle Racks provide businesses with the right solution to maximize their space and make the best use of roof height without compromising on durability and safety.

This system provides enterprises with full accessibility and an impeccable goods protection feature that will ensure a quick picking rate and an immaculate stock rotation.

The Very Narrow Aisle racking system can be best serviced using Reach Trucks, specialized forklifts, or Automatic Stacker Cranes.
Drive-In Pallet Racking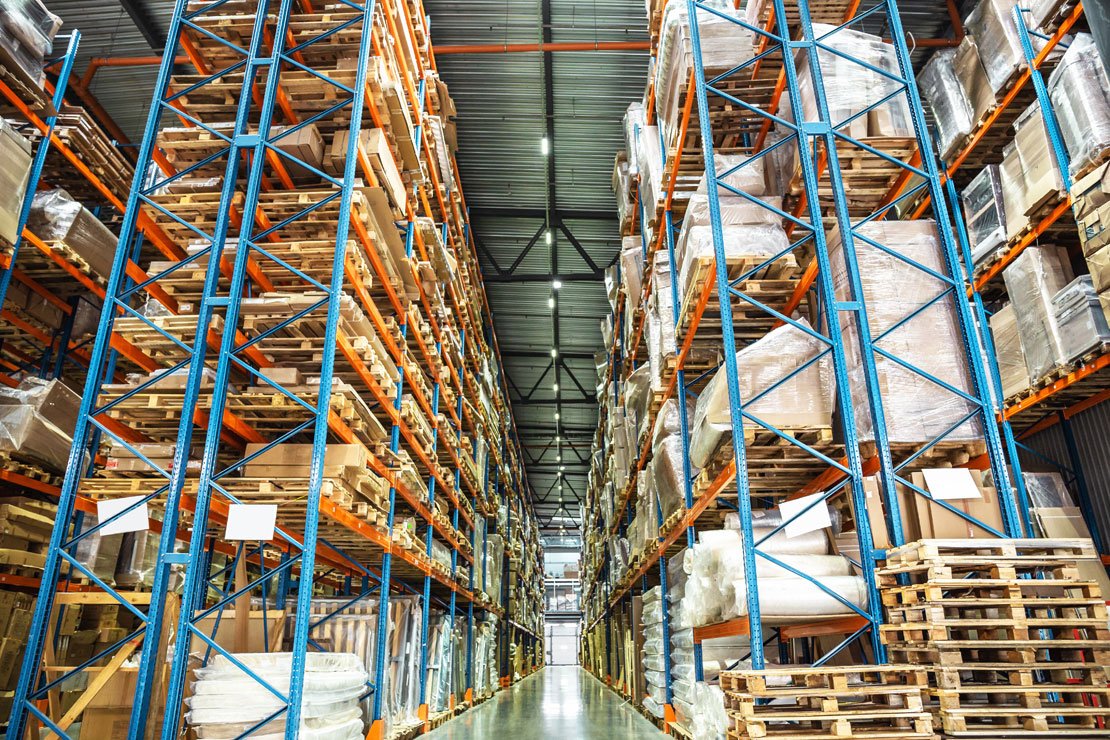 The Drive-In Pallet racking system provides corporations with an exquisite storage capacity and plenty of pallets made available for each stock keeping unit.

This system is meticulously crafted and designed to provide maximum storage capacity by using up the least amount of space possible and was achieved by using blocks that are divided by aisles.

Despite the cutting-edge and revolutionary solution that the Drive-In Pallet system provides, it comes at a low cost, making it affordable for most enterprises.
Heavy-duty racks are the most popular – 100% Versatile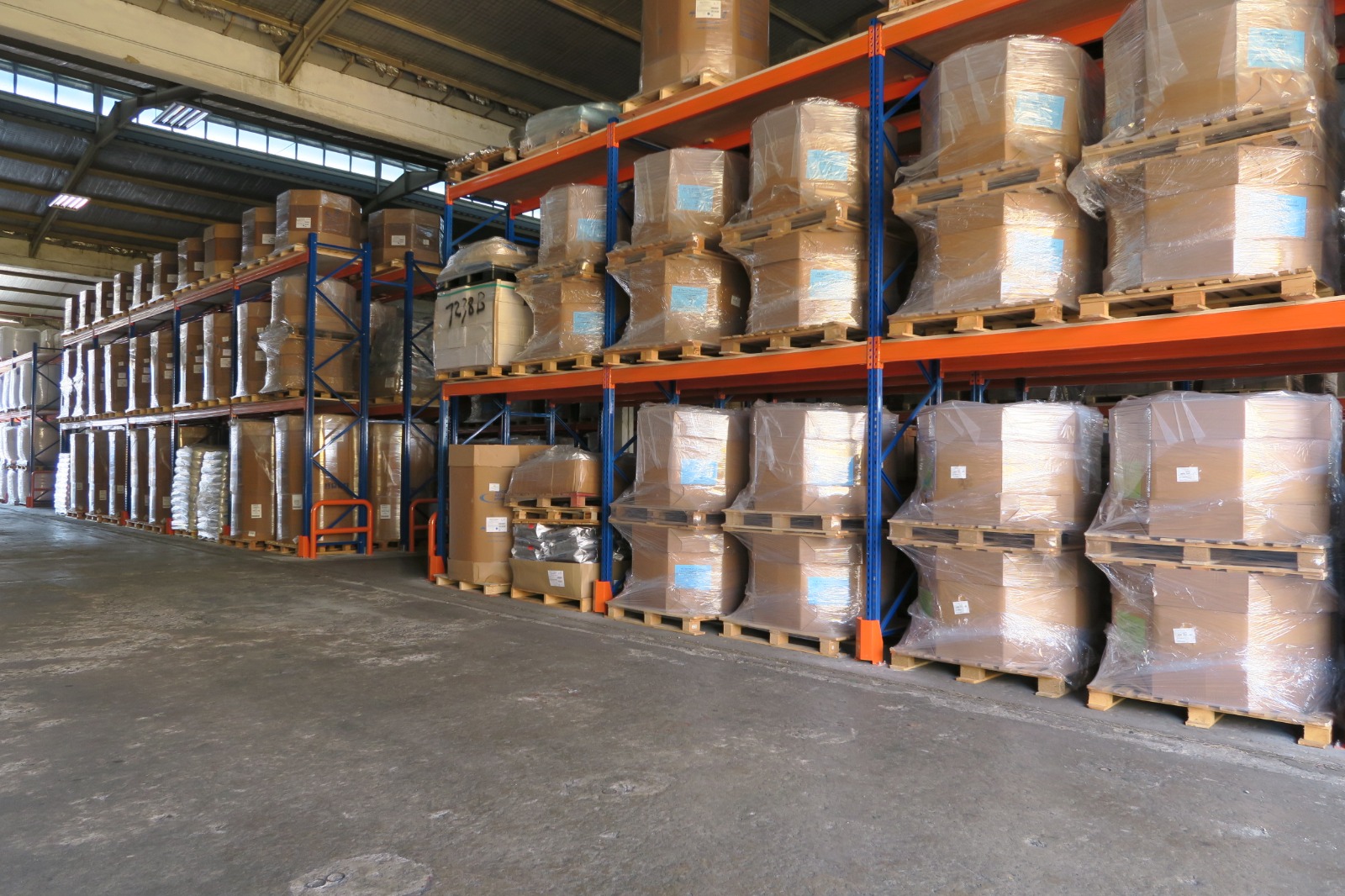 Heavy-duty racks are ideal for commercial and warehouse applications. Efficiency, storage and structure redesign can be improved. It's an affordable solution that's in high demand at all of the warehouses, and the reason is it has a large storage capacity.
Boltless Racking - Reliable & Durable Structure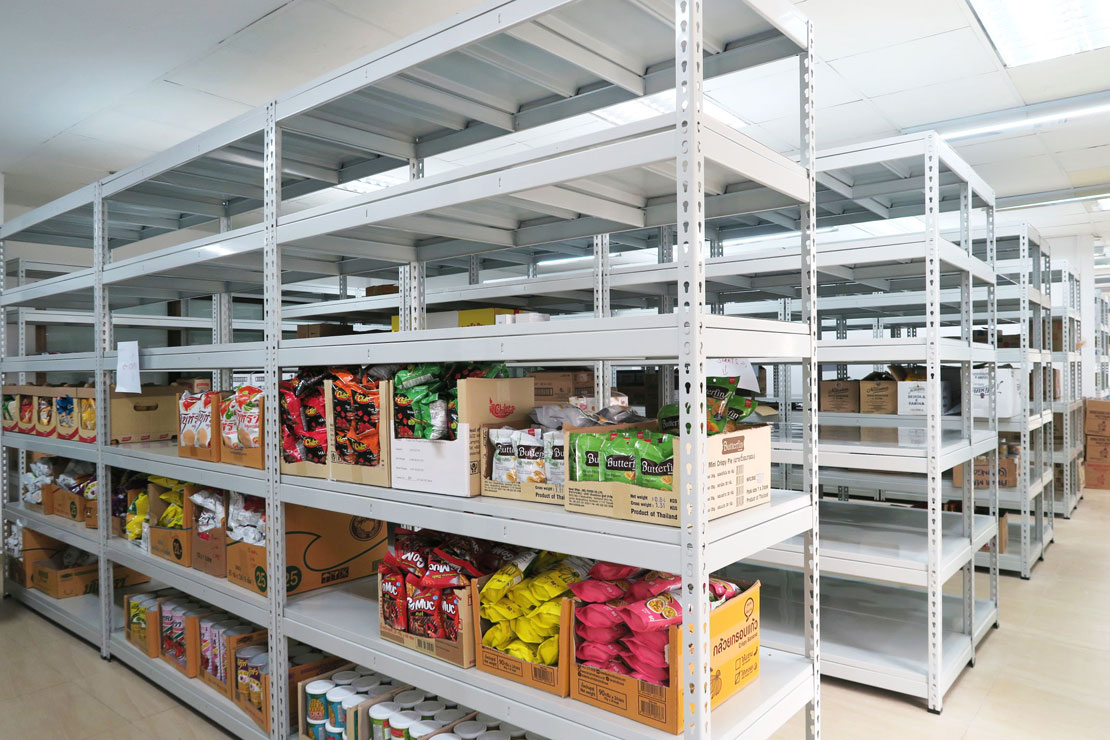 Boltless racking is an easily configurable storage solution ideal for flexible operations as the workers can adjust the racks as per their requirements. Also, these shelving racks can be easily assembled without the use of dedicated hardware equipment like nuts, bolts, clips, etc.

We provide boltless racking solutions for both regular and heavy-duty usage. You can easily increase the functionality of the workspace by implementing them across the warehouses, stores, or storage facilities.

Our boltless racking systems are an easy and quick storage solution that ensures less downtime during implementation. Let's look at the main qualities that make our storage solutions unique.


Versatile

The shelf arrangement can be changed by adjusting the tiers according to the requirements. Thus, it is easier to optimize the warehouse without replacing the shelves.


Sustainable

The build quality and material of boltless racking storage solutions are suitable for heavier loads. It makes them a good alternative for various stores and storage facilities.


Easy Assembly

Boltless racking systems don't require special tools and equipment to assemble. They incorporate slots and interlocking parts that automatically get fit in their respective positions, saving both time and effort.


Benefits and Disadvantages
By installing a racking system, you are making maximizing the use of the floor and height space that is made available to your company. This will ensure that your company can store more goods with an increased amount of available storage space.

It is without a doubt that organization is key to ensure a smooth and efficient operation. Likewise, the installation of the racking system, it will ensure a more systematic storage system will help increase the productivity rate of the company.

Contrary to popular belief, it is more cost-effective to invest in a racking system. To accommodate a large amount of goods, having a racking system will increase the amount of storage space, making it more ideal than renting a big industrial area to accommodate the volume of goods.

One of the cons of installing a racking system would be the initial cost of the unit. Although it can be seen as an investment, many businesses are unable to fork up the necessary costs, which deter these businesses from investing in this system.
How You Can Get Started
As land space is an issue for most industries in Singapore, a racking system can just be the right solution for your company. With several types and sizes of racking systems to better accommodate the needs and operations of your company, you can be assured that these racking systems will be the optimal solution to your commonly faced challenge.

If you would like to know more about the different types of racking systems and how these solutions can help with your company's operations, please do not hesitate to contact us here: (+65) 6635 6687/ (+65) 92721076